New Website: Vienna Regulator – Archive
Valuable, timeless, precise – the Vienna Regulator. Visit our new, purely informative website Antique Vienna Clocks Archive! There you will learn everything about the golden age of Austrian watchmaking and gain insights into our most remarkable wall clocks, longcase clocks, dresser clocks and carriage clocks from 40 years of deealing with clocks!
"Clocks are without doubt one of the most popular items for collectors of antiques. The imperial capital of Vienna represented prominence when it came to the manufacture of weight-driven precision clocks. Mantle clocks, and longcase clocks of outstanding quality were all produced in Vienna. The master clockmakers during the first quarter of the 19th century called themselves "artists". Their craftsmanship was truly unique. The clocks they produced are a manifestation of precision and beauty."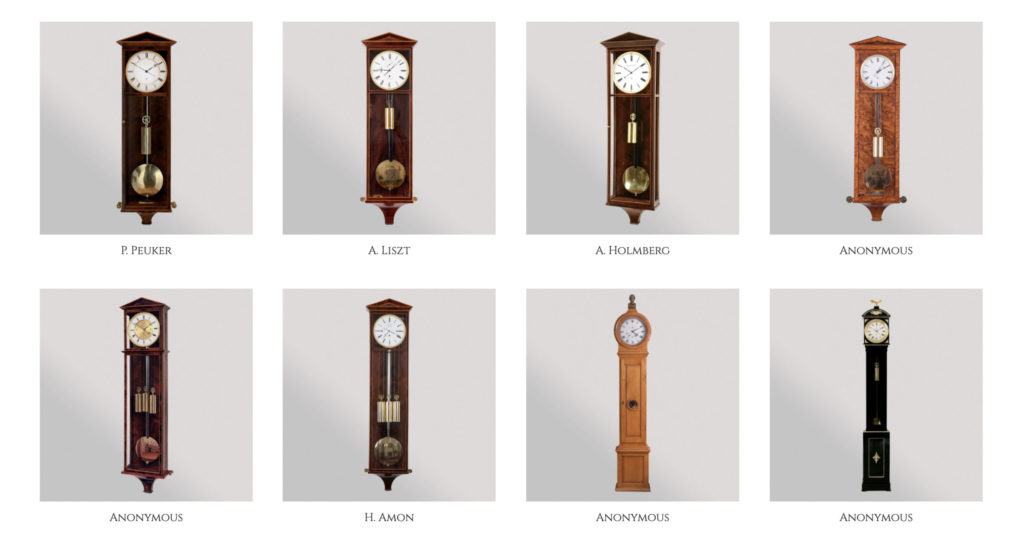 Viennese pendulum clocks are particularly popular, because – compared to English and French regulators, for example – they have simple and elegant cases with large glass surfaces, which draws attention to the pendulum, movement and dial. Vienna Regulators have a timeless design that complements both modern and classic furnishing styles beautifully.
Fun fact: Did you know that the terms Laterndluhr and Dachluhr, which are common today, were not in use at the time the weight-operated clocks were created? Rather, the clocks were referred to as "Wanduhr", "Pendiluhr" or "Pendüluhr", "regulator", "astronomical pendulum clock", "Secundenpendeluhr" or simply as "Jahruhr".
Top objects from our inventory